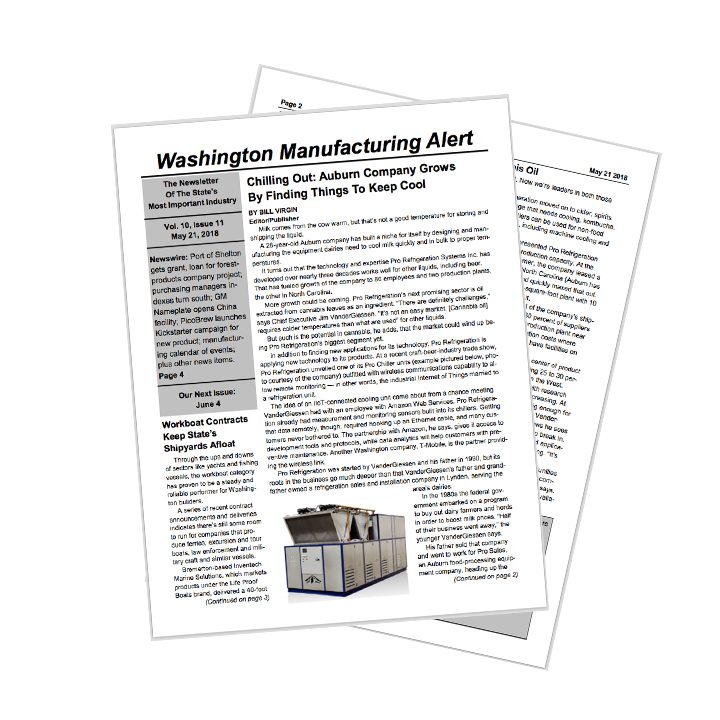 Pro Refrigeration was featured in the May, 2018 issue of Washington Manufacturing Alert in a feature article entitled, "Chilling Out: Auburn Company Grows By Finding Things To Keep Cool."
Read the full story here.
Washington Manufacturing Alert is part of Northwest Newsletter Group, a Renton-based company that produces subscription-based newsletters covering specific industries and interest niches.
Learn more at their website, www.manufacturingalert.com.