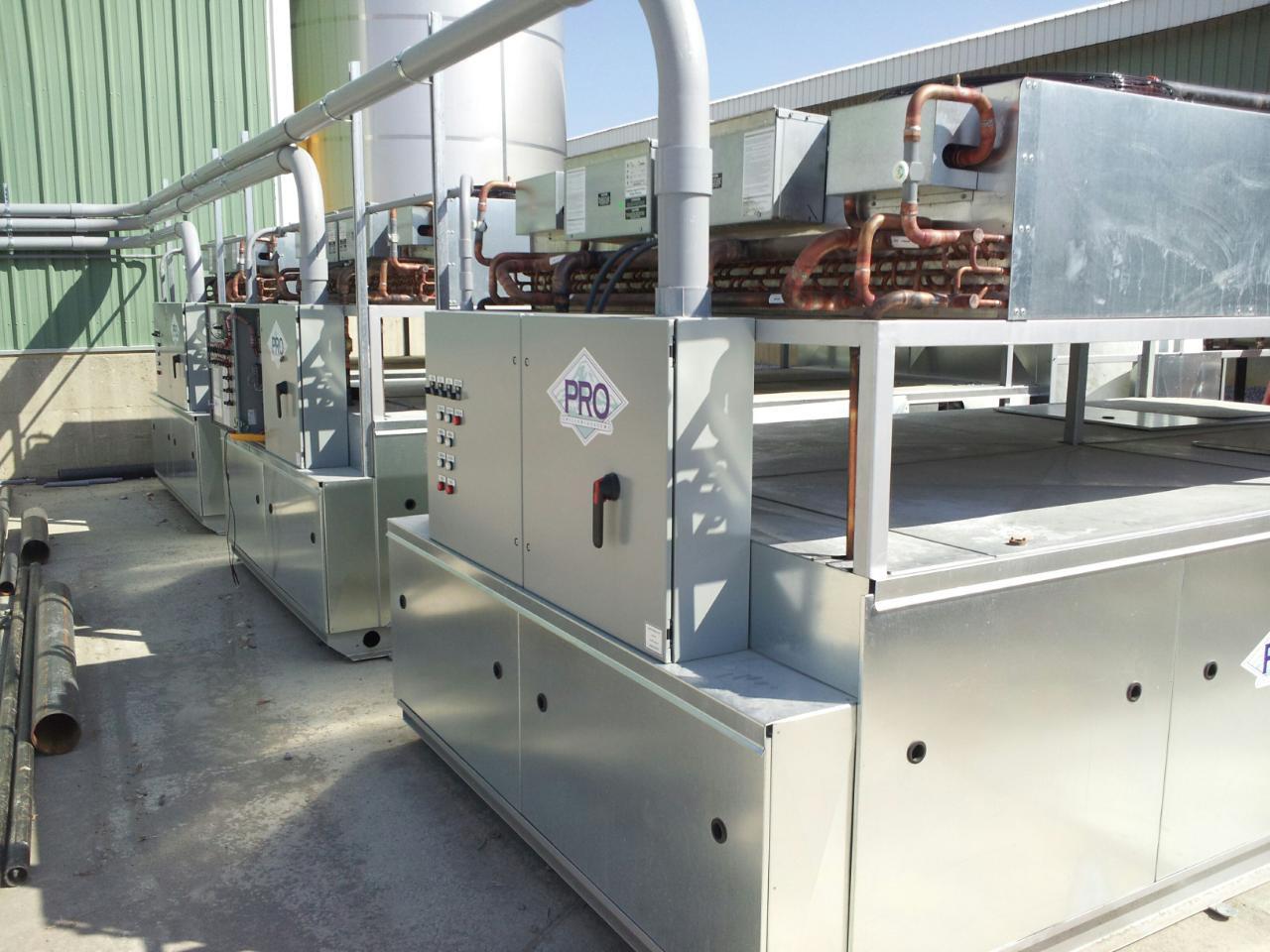 The list of applications and projects is too long to list here, if there's a requirement ranging from Orange Juice Processing to Noodle Cooling, there is a good chance that Pro has successfully provided a solution. If the application requires glycol operating temperatures between +20 F and 35 F, in a capacity range from 15,000 BTU/HR to 2,000,000 BTU/HR- Pro has an option that should be considered.
Whether it is for Ice Cream, Coffee Extract, Juice, Pasta, or a variety of other Food Processing Plants- Pro has designed, built, and supplied the system they needed.
Food Plants have multiple uses for chilled water/glycol including:
Product Tank Cooling-
Chilled glycol is circulated through cooling jackets on product storage tanks.
Chilled Potable Water-
Provide 34-35° F Chilled Potable Water.
Pasteurizer Duties-
Plate and Vat Pasteurization Systems all require glycol cooling.
Process Water-
Replace costly city water cooling loops with closed loop chilled water systems.
Room Cooling-
Chilled glycol circulated through an air/glycol heat exchanger for product storage cooling or general room cooling.
Food Processing Plants also utilize our coaxial Heat Recovery Units. Heat that would normally be rejected to the outside air is recovered and used to preheat water and/or their facility.
All of our chiller systems are available with refrigerant R404A, a CFC free alternative to Refrigerant R-22.
Food Processing Resources