Our story.
Back in 1990, Jim VanderGiessen, Sr. and his son, Jim Jr., started Pro Refrigeration Inc. because their customers needed something that didn't exist. So they put their heads together and found a way to design and manufacture their own equipment for niche cooling applications like craft beers, wineries and dairy farms.
Pro was started with a mission to design and produce a chiller system their customers could rely upon.
Not an easy task. But Jim Sr. brought to the table over 30 years' experience as a leading refrigeration contractor in the Pacific Northwest. And Jim Jr. focused on welding and fabrication. Together, they spent years finding the best components, testing countless configurations, and ultimately developing what has grown to become one of the leading names in Packaged Chiller Systems in the United States.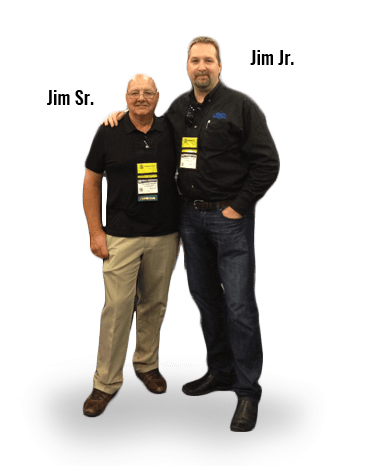 Pro still believes you're only as good as your word.
The first Pro Chiller Systems were sold to local dairyman near the company's Pacific Northwest headquarters–often with only a handshake and their word that it would provide the solution needed. Twenty-five years later, many of those original customers still rely on their Pro Chillers to operate and grow their businesses. Pro has worked hard to build a reputation for building quality equipment and more importantly, a company that stands behind the equipment they build and sell.
And as these markets have grown, Pro has grown with it. They continue to expand its products and capabilities to maintain its position as a leader in these industries. We stay a leader mainly because Pro constantly answers the challenge when a customer's cooling load outgrows their product offering, resulting in an unmatched product offering range from ¾ HP up to 220 HP Packaged Chiller Systems.
If we don't have the right chiller for you,
we're pretty sure we can build it.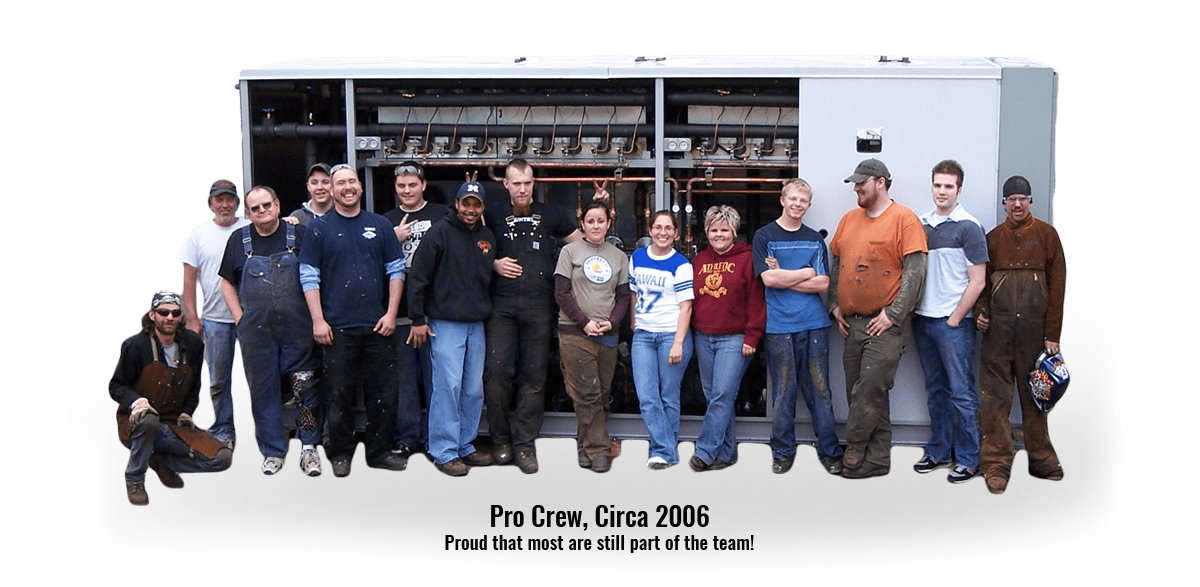 We're always thinking outside the box.
(And we mean that literally.)
This is Pro today.
The Pro Team has grown to about 80 members strong with regional sales engineers located across the country. Pro is honored and proud that thousands of companies around the world entrust us with keeping their products cool.
Pro has expanded not only what we make but also where we make it.
We're headquartered in Auburn, Washington and in 2013 we opened our state-of-the-art East Coast production facility in Mocksville, North Carolina.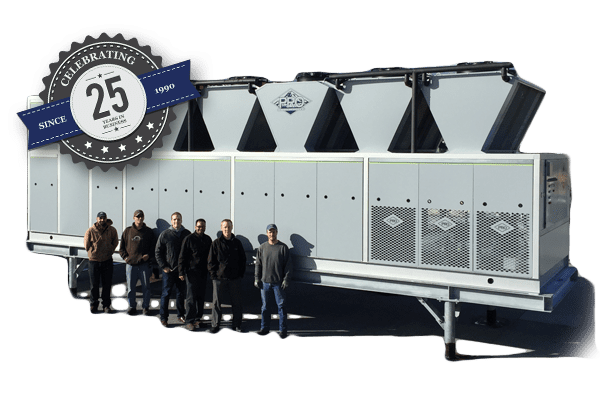 For more than 25 years, Pro has focused on producing a premium Packaged Chiller System for anyone looking to move beyond the off-the-shelf solutions and move up to high quality equipment built for their specific needs.
Pro's engineering and design team takes a "ground up" approach for every single product we've developed. We don't stop until we've made sure that every single individual component, (and that includes the overall system design) will serve the required needs of every application. If it doesn't, we've failed.
Pro's standard product lines of Packaged Chiller Systems deliver a Leaving Fluid Temperature range from +20° F to +35° F in design ambient up to 100° F. Pro's also produced systems for numerous custom applications requiring fluid temperatures as low as 0 F up to +70 F located in ambient conditions over 120 F.
Pro continuously seeks out new and emerging applications by applying the same commitment to system efficiency, serviceability, and reliability.
Meet our fearless leaders:
Jim VanderGiessen, Jr., CEO & Co-Founder

Damon Reed, Chief Revenue Officer