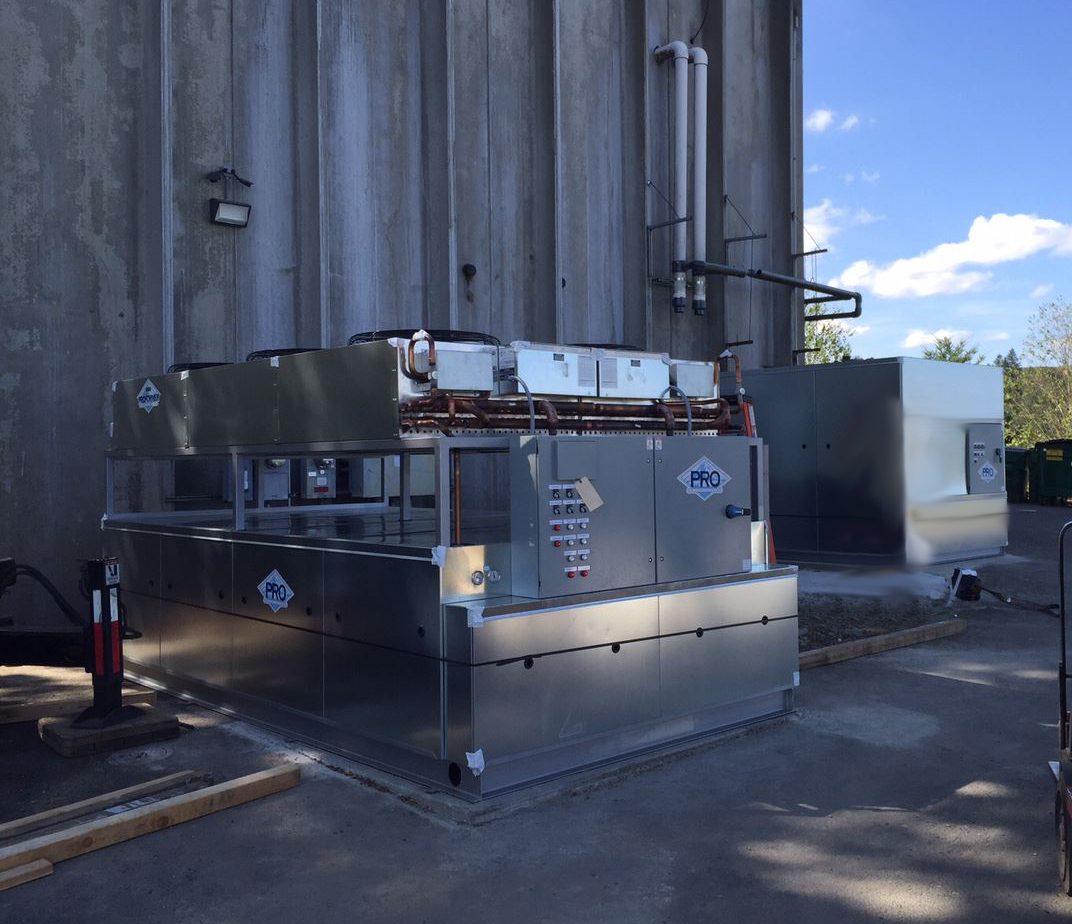 Pro quickly realized the new challenges and requirements the Winery Industry provided with the first system they supplied to a small winery in Spokane, Washington almost 15 years ago. Arbor Crest is still making great wine, and thankfully still using that original chiller system. Whether you have a small boutique winery with a few small tanks or a complete custom crush facility requiring a cooling and heating system that can be expanded as your capacity grows, Pro has the solution.
HISTORY
We began supplying chiller systems to wineries in 1995 with our customer Arbor Crest Winery in Spokane Washington. Over the past decade we have enjoyed working with great wineries across the United States.
Wineries have multiple uses for chilled glycol including:
Storage Tank Cooling-
chilled glycol is circulated through a cooling jacket to control juice temperature.
Grape Cooling-
After the grapes are crushed the juice can be circulated through a plate heat exchanger, chilled down, and then returned to the fruit totes.
Room Cooling-
Chilled glycol is circulated through an air/glycol heat exchanger for product storage cooling or general room cooling.
Wineries also utilize our coaxial Heat Recovery Units. Heat that would normally be rejected to the outside air is recovered and used to preheat water and/or their facility.
All of our chiller systems are available with refrigerant R404A, a CFC free alternative to Refrigerant R-22.